Hellan Sydän, "Heart of the Stove" in English, is an environmental artwork piece that sits in the neighborhood of Penttilä in Joensuu, Finland. It uses light, colors and the internet to take a stance in the local history of Joensuu, Finland, or the world. It is a lighthouse that illuminates the past.
It tries to bring historical events under the critical eye of the modern population in order to provoke public discussion and expose the people to happenings that would be otherwise forgotten or not even noticed.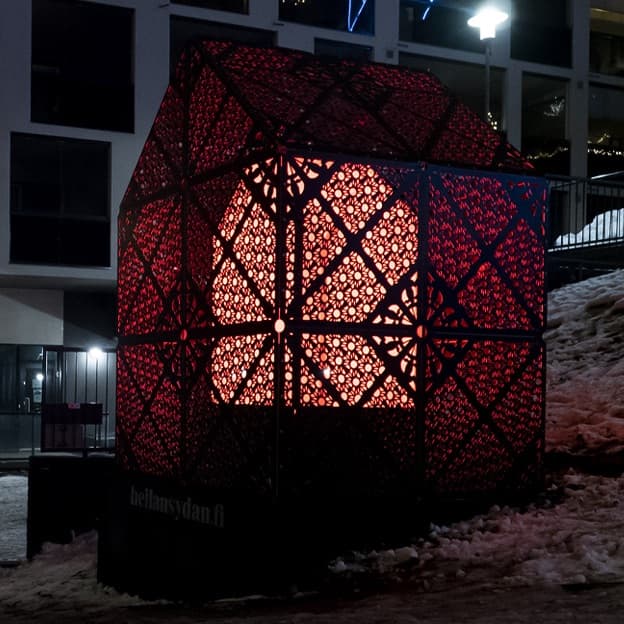 This piece of work was produced in collaboration with Samu Aarnio and Teijo Karhu, which researched the content and designed and built the structure, while I kickstarted the programmable lighting and coded the website.
The technologies I used include the Digital Multiplex (DMX) protocol for light control and the Symfony PHP framework with a MySQL database for the website.